I love everything vintage. Aside from rooting for Bianca and all the other Asian queens in the MU09, I hoped for Miss Kosovo's Top 5 inclusion, seeing Audrey Hepburn's aura in her. And I cherished the fact that Venezuela's Stefania won…old Hollywood-ish…vintage beauty-look! The signs for the crowning of a "retro-beauty" were there. All the while I thought it would be Miss Kosovo, in view of Venezuela's 2008 win.

The trail was established when beauty stalwarts USA and Japan had their pageants where vintage glamour was the theme. And Stella Araneta was right after all in advising Bianca not to be that fierce, especially in her catwalk.

What's in vintage glamour that MU saw for its reigning queen? I know. Consider this:

NIDA BLANCA: Philippine Cinema Queen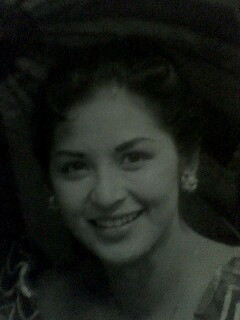 …born Dorothy Acueza Jones to an American soldier father and a Filipina mother in 1936, Nida Blanca reigned as queen of Philippine cinema in the Fifties & Sixties, doing mostly comedies opposite Nestor de Villa, playing everything from a guy-punching tomboy to a nun.

Much have been written about Nida Blanca but one incident that I particularly like is the one concerning a Valera gown. She was scheduled to do a film, the highlight of which was to be a coronation scene, and as the studio's hottest property she thought she'll be given the same privilege as with the star of the rival studio, Gloria Romero, who often wear Ramon Valera gowns, while hers were made by a modiste who lives near the studio. So she went to see Dona Sisang, the producer, to ask if she might have a Valera gown….journalist Lorna K. Tirol narrates: The Old Lady became angry and said, "Masyado kang caprichosa." The young star burst into tears, threw a fit, muttering something about being scrimped on when she was making so much money for the company, and left an indignant Dona Sisang…on her way out Nida bumped into the daughter of the producer who wanted to know why her mother was frantically calling her…the daughter brought back Nida to her mother. Needless to say, Nida got her wish! The story doesn't end here, however, when the producer saw the rushes of Nida's film, she almost fainted--the Valera gown had been ripped to shreds in one scene that called for an irate Nida to get into a fight!
Bahala Na [1956] Nida appeared in this film opposite Nestor de Villa. This musical was so-titled because the director (Manuel Conde), too busy to think, answered "BAHALA NA" when asked by the producer the name of the movie he was making.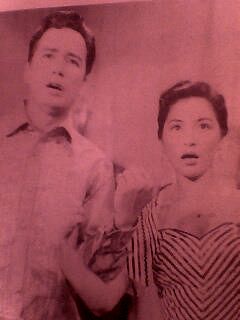 Ikaw Kasi [1955] Again, Nida appeared opposite Nestor in this Romeo & Juliet sort of story set in lush countryside with memorable songs & dance sequences.

MISS COSMOPOLITAN

Pageant Fan





Posts

: 733


Join date

: 2009-12-01



Nida Blanca, Gloria Romero two of the most beautiful actresses of the Philippines...

sayonako

Member





Posts

: 3127


Join date

: 2009-12-01
Location : Clark Pampanga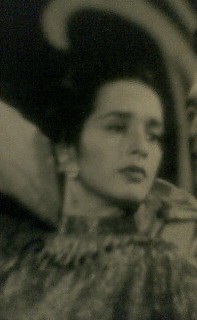 Gloria Romero is the rival studio's (Sampaguita's) answer
to LVN's phenomenal star that was Nida.
great gatzby wrote:

Gloria Romero is the rival studio's (Sampaguita's) answer
to LVN's phenomenal star that was Nida.
Ah i see... parang Kim Chiu and her rival in Channel 7 lang pala


sayonako

Member





Posts

: 3127


Join date

: 2009-12-01
Location : Clark Pampanga




Desi

EP Dean





Posts

: 9465


Join date

: 2009-11-25


Age

: 106
Location : New York/Puerto Rico



Nida Blanca is Great Actress
In the bygone days [50s, 60s] of Philippine Cinema, there existed one feisty lady… who fought for the kind of role she wanted, while most of her fellow stars accepted whatever was assigned to them. She's no other than ROSA ROSAL.




Ms. Rosal is fondly remembered as one of the stars who really behaved and dressed in the grand Hollywood tradition. Appearing as villainess in most of her films, Ms. Rosal was just as controversial off-screen, especially in the mode of dressing. When it's hot, she would come to a function wearing a sweater and bangles…when everybody is freezing, she comes in wearing evening gown with matching dangling earrings.

Donya Sisang, Ms. Rosal's producer, wanted all her stars to dress like stars.; that on special occasions requiring them to look their glamorous best, they were given advances on their salaries so they could buy new gowns. In fact, among the stars of that era the unwritten law was that they speak, dress and conduct themselves like the glamorous figures the public expected them to be.
anything about black and white pictures.....i really like it!


Similar topics
---
Permissions in this forum:
You
cannot
reply to topics in this forum